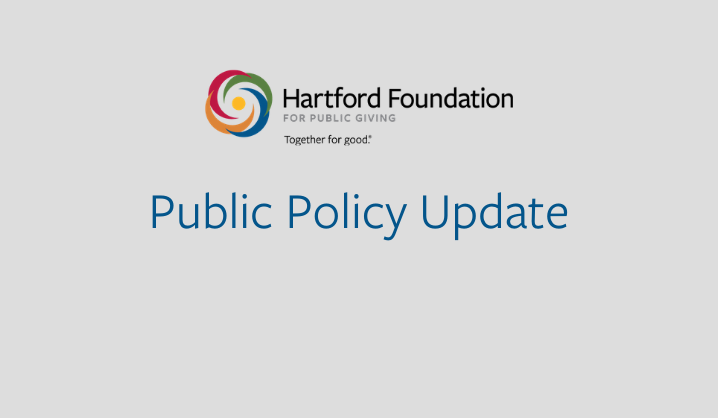 Hartford Foundation Submits Testimony in Support of House Bill 5677 An Act Concerning Medicaid Violence Preventative Services
Read the Foundation's Testimony
On Wednesday, March 17, the Hartford Foundation submitted testimony to the legislature's Human Services Committee in support of House Bill 5677, An Act Concerning Medicaid Violence Prevention Services.
As part of our work to dismantle structural racism and improve social and economic mobility for Black and Latinx residents of Greater Hartford, the Hartford Foundation seeks to increase the number of Hartford residents living in higher opportunity neighborhoods in and outside the city. Higher opportunity neighborhoods are defined by a variety of factors, including low unemployment, better performing schools, lower crime and greater availability of quality, affordable housing stock.
These efforts include support for organizations engaged in work to increase social cohesion and create a greater perception of community safety in Hartford. According to DataHaven's Greater Hartford Well-Being Index, only 46 percent of Hartford residents say they feel safe walking around their neighborhood at night. In the inner ring suburbs, that number is 69 percent, and in the outer ring suburbs, it's 81 percent.
House Bill 5677, An Act Concerning the Availability of Violence Prevention Services Under Medicaid would use Medicaid funds to reimburse Violence Prevention Professionals for their services treating victims of violence in the community. Under the proposed bill, Violence Prevention Professionals (VPPs) will need to complete a nationally accredited certification program as well as have been in their position at least six months in order to be eligible for reimbursement.
The Foundation supports several efforts to interrupt gun-related violence in the City of Hartford. We provide resources to individual nonprofits that provide violence prevention, intervention, trauma informed care and youth development and engagement. Since November 2018, the Foundation has supported several Hartford nonprofit agencies that formed the Hartford Community Safety Coalition (CSC), a collaborative effort to create healthy communities through a reduction of violence and trauma in Hartford. We know that studies have found that hospital based violence intervention programs are effective in reducing violent crime. Several of the organizations in the CSC provide hands-on, neighborhood-based violence prevention and intervenor services to address the public health crisis of neighborhood violence. Although based in sites within the community, these services, when provided by trained and certified staff, should also be eligible for Medicaid funding.