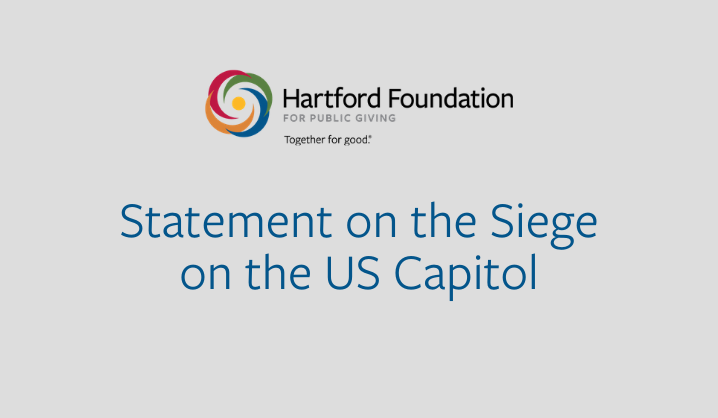 Hartford Foundation Statement on the Siege on the US Capitol
The events that unfolded at the US Capitol yesterday are an ugly stain on our history and are emblematic of just how divided we are as a nation. The peaceful transfer of power is foundational to our democracy; a foundation that was shaken to its core by the violent siege. It is difficult to reconcile the difference in the law enforcement response to yesterday's riots when compared to the police responses to countless peaceful protests focused on racial justice. Furthermore, yesterday's insurrection was juxtaposed against the hope and promise born out of the historic election of Georgia's first Black Senator and first Jewish Senator.
The Hartford Foundation is committed to lifting our community and dismantling the structures that have divided people by race and ethnicity for generations. Moving forward, we all must do better to understand our neighbors, people who might come from different backgrounds and hold different beliefs then we do... and to treat each other with respect and common decency. The Foundation is leaning into our mission and the difficult work that lies ahead: supporting our neighbors and nonprofit partners through the still-raging pandemic and the lingering economic challenges as we strive to build a healthier, more inclusive community.