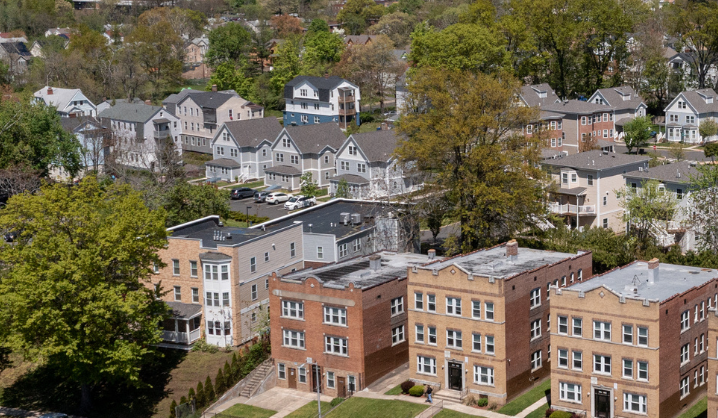 Hartford Foundation Seeks Housing Policy and Advocacy Proposals
For the First Time, Foundation Is Seeking Advocacy Proposals to Create Pathways to Affordable, Quality Housing for Low-Income Residents of Color and Residents Facing Barriers to Housing
In its effort to make affordable, stable and higher quality housing more accessible to low-income residents of color or residents experiencing housing barriers (including returning citizens), the Hartford Foundation for Public Giving is offering a competitive grant opportunity focused on supporting policy and advocacy activities. This marks the first time that the Hartford Foundation has offered grant opportunities to support nonprofits seeking to do work in public policy and advocacy.
"We know that policy and advocacy are essential to making meaningful systems change to meet the substantial housing needs of underserved populations," said Hartford Foundation Senior Community Impact Officer Erika Frank. "The Hartford Foundation is proud to offer this opportunity to build the capacity of advocates, many of whom have engaged in this work for years, as well as new voices seeking to make the policy changes necessary to expand housing opportunities to those who need them most."
The Foundation welcomes requests of up to $25,000 for activities to be implemented over the course of the next year or sooner, particularly activities focused on the 2022 Legislative Session. Applicants are requested to complete the online grant application. Applications are due on December 17th, and grant awards will be announced by end of January 2022.
Grants may support advocacy around a variety of housing issues facing residents of color and low-income residents including, but not limited to, housing segregation, housing choice, housing quality, housing stability, reentry housing and pathways to more inclusive housing development. These efforts may include administrative lobbying, state- or municipal-level legislative and/or grassroots lobbying, as defined by Connecticut law. Work may also include resident and/or policymaker education through the creation of materials, forums, videos, and other communications.
To learn more about this opportunity, please review the Request for Proposals or contact Cynthia Sanchez at csanchez@hfpg.org.
The Hartford Foundation for Public Giving is the community foundation for Hartford and 28 surrounding towns. Through partnerships, the Foundation seeks to strengthen communities in Greater Hartford by putting philanthropy in action to dismantle structural racism and achieve equity in social and economic mobility. Made possible by the gifts of generous individuals, families and organizations, the Foundation has awarded grants of more than $849 million since its founding in 1925. For more information, visit www.hfpg.org or call 860-548-1888