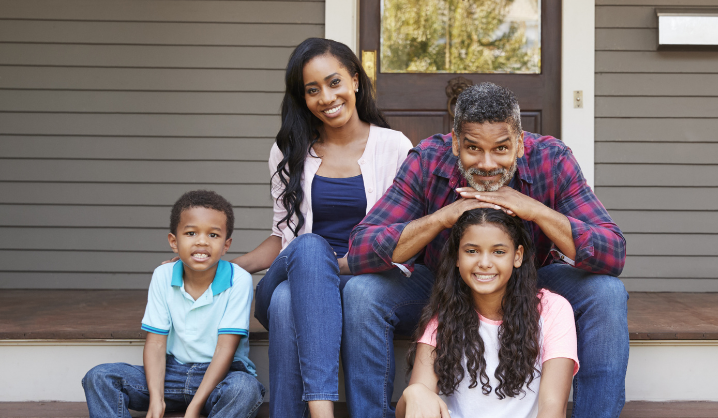 Hartford Foundation Awards Four Grants to Engage, Educate and Organize Residents on Issues of Housing Segregation and Inclusive Housing Development
The Hartford Foundation for Public Giving recognizes the critical importance of inclusive economic development to the future of the Greater Hartford region. According to a 2015 federal study of 21 states, Connecticut had the second highest concentration of affordable housing in high-poverty neighborhoods, behind only Mississippi. Most affordable housing in Greater Hartford is concentrated in Hartford, with relatively little affordable housing existing in the surrounding suburban towns. Statewide, 73 percent of Blacks and Latinos live in low and very low opportunity areas compared to 26 percent of Whites and 36 percent of Asians. As such, the Foundation has organized investments towards the desired outcome of increasing the number of Hartford residents who are living in higher opportunity neighborhoods in Hartford and throughout the region. This segregation of our communities by income and race/ethnicity was caused and exacerbated by a wide variety of structural barriers created by our state's history of redlining, as well as currently enforced local zoning codes and other land use laws, government subsidy programs, and a variety of other factors.
By supporting resident education on the history of these policies and their impacts, paired with a public policy agenda, the Hartford Foundation seeks to promote a more inclusive and sustainable future for the region. To this end, the Foundation sent out a request for proposals designed to engage, educate and organize Greater Hartford residents on issues of housing segregation and pathways to more inclusive housing development in urban and suburban communities. The Foundation has awarded four, one-year grants totaling $70,000 to support these activities, including grants to Summer of Solutions and TALK-Truth in Action with Love and Kindness to promote resident education and organizing in Hartford and Glastonbury, respectively, and grants to the Regional Plan Association and Sustainable CT, Inc. to bring their expertise and education opportunities directly to residents. The Foundation is open to similar proposals from resident groups throughout the funding region and a Request for Proposals will be open to consider grants on a rolling basis throughout 2021 starting on January 1.
"As the Foundation continues its work to ensure that more residents have access to quality, affordable housing in higher opportunity neighborhoods both inside and outside of Hartford, it is clear that there is a significant need to provide residents with information about the housing currently available and the policies that are creating obstacles for additional affordable housing options," said Senior Community Impact Officer Erika Frank. "These four proposals represent a mix of work in urban and suburban communities, as well as a balance between larger initiatives providing education regionally, and smaller organizations directly led by residents."
Regional Plan Association ($25,000)
Grant to provide resident education about the origins, impact and reform possibilities of zoning laws and targeted messaging to diverse audiences. Grant supports the planning and implementation of Zoning 101 workshops for 40 Hartford and Greater Hartford residents as well as online polling, the creation of a video on zoning implications and targeted social media buys.
Summer of Solutions ($10,000)
Grant supports organizing for Housing the Hood, an outgrowth of the organization's parallel organizing effort, Feeding the Hood. Housing efforts are focused on creating a coalition of tenants and housing agencies organizing around affordable housing development in the City through attendance at public meetings, workshops and door-to-door canvassing.
Sustainable CT, Inc. ($25,000)
Grant to engage Greater Hartford residents, commissions, and town staff to co-create zoning practices that reverse housing segregation and promote housing choice, quality, and pathways to more inclusive housing development. In collaboration with Partnership for Strong Communities, 3-5 selected suburban towns will participate in opportunities to learn from residents impacted by housing inequity. Residents will be educated to participate in town meetings and Planning and Zoning Commission hearings.
TALK-Truth in Action with Love and Kindness ($10,000)
Grant to lay the groundwork for expanding affordable housing opportunities in Glastonbury. In collaboration with Open Communities Alliance, the grant will provide training for Glastonbury residents on affordable housing issues so they can present to other community groups, hosting of a community conversation, propose a revision to the town's zoning practices, and provide input for the town's affordable housing plan.
The Hartford Foundation for Public Giving is the community foundation for Hartford and 28 surrounding communities. Made possible by the gifts of generous individuals, families and organizations, the Foundation has awarded grants of more than $785 million since its founding in 1925. For more information about the Hartford Foundation for Public Giving, visit www.hfpg.org or call 860-548-1888.