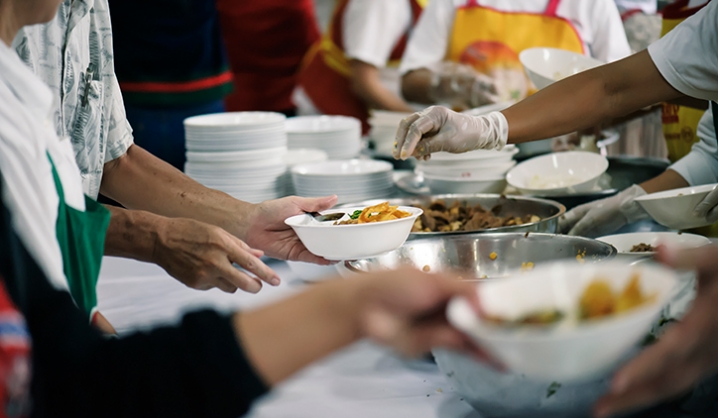 Hartford Foundation Announces Seventh Round of Grants from COVID-19 Response Fund
Grants to date totaling $5.1 million to 90 organizations providing basic human needs and other services to local residents
In March, the Hartford Foundation for Public Giving launched the COVID-19 Response Fund to rapidly deploy resources to support the residents who are most significantly affected by the coronavirus pandemic. The Fund is designed to complement the work of federal, state and municipal government efforts and expand local capacity to address all aspects of the outbreak as efficiently as possible.
"The Foundation is proud to support the tireless efforts of our community nonprofit providers who are supporting our residents during this public health and economic crisis," said Hartford Foundation President Jay Williams. "This seventh round of grants from the Fund not only includes resources to provide food and other basic needs, but also additional COVID-19 testing in Hartford neighborhoods, support for small businesses owned by women and people of color, support for Hartford Public School parents, and extensive support for our nonprofits as they navigate the federal stimulus process and other challenges."
The seventh round of grants totaling $209,000 will support seven community-based organizations that provide basic human needs and other critical supports.
| | | |
| --- | --- | --- |
| Organization | Services | Grant Amount |
| | Grant will support weekend testing sites located in Hartford neighborhoods. | $44,000 |
| | Grant will allow the organization to maintain its parent coaches, providing technical assistance and coaching to Hartford parents as they navigate distance learning. | $14,000 |
| | Grant will stabilize the organization due to lost revenue, allowing it to continue providing food and other basic needs to Hartford residents. | $12,000 |
| | Grant will increase capacity of the Fresh Access program which provides fresh grown produce to food insecure individuals and distribution partners. | $15,000 |
| | Grant will support food delivery to seniors, primarily in the Parkville neighborhood. | $16,500 |
| | Grant will allow the organization to maintain core services and meet the growing inquiries from nonprofits as they manage layoffs and human resource issues, and navigate federal stimulus and other legal changes. | $100,000 |
| | Grant will support Upper Albany Main Street and the Upper Albany Merchants Association's efforts providing technical assistance to small businesses as part of the Hartford Small Business Emergency Assistance Grant Program. | $7,500 |

Grants from the COVID-19 Response Fund are being made on a weekly basis. Hartford Foundation staff will continue to review applications and work with existing grantees to explore options to repurpose already awarded grant dollars and accelerate multi-year grant payments to address emerging needs. In addition to grant dollars, the Foundation will offer capacity building, technical support and lines of credit to nonprofit organizations in the Hartford region.
The Foundation has committed $6.4 million to the COVID-19 Response Fund through the end of May. Furthermore, the Foundation has received more than $3.49 million in donations from generous individuals, corporations and donor-advised-funds. For a complete listing of COVID-19 Response Donors follow this link.
Fundraising will continue throughout the public health crisis, but it is clear that the consequences of COVID-19 will continue through the end of 2020. While the Fund will not be able to address all of the needs that arise, the Foundation expects to add additional Foundation-directed dollars to the COVID-19 Response Fund going forward.
To learn more about the COVID-19 Response Fund or to make a donation log onto www.hfpg.org/covid-19-response.