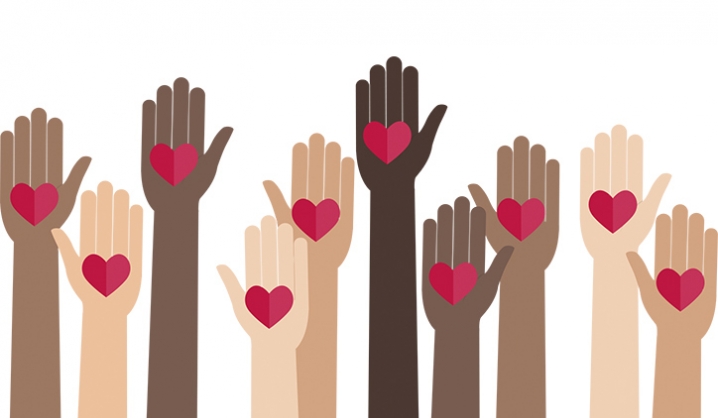 Hartford Foundation Announces Fifth Round of Grants from COVID-19 Response Fund
Grants to date totaling $4.7 million to 75 organizations providing basic human needs and other services to local residents
In March, the Hartford Foundation for Public Giving launched the COVID-19 Response Fund to rapidly deploy resources to support the residents who are most significantly affected by the coronavirus pandemic. The Fund is designed to complement the work of federal, state and municipal government efforts and expand local capacity to address all aspects of the outbreak as efficiently as possible.
"The Foundation continues to support our dedicated community nonprofit providers who are doing heroic work responding to residents' critical needs during this public health and economic crisis," said Hartford Foundation President Jay Williams. "This fifth round of grants from the Fund not only includes resources to provide food, housing and other basic needs, but also to support expanded COVID-19 testing to underserved communities, and expanded education supports to local school districts to help mitigate learning loss as a result of COVID-19 school closures."
The fifth round of grants totaling $722,000 will support 14 community-based organizations that provide basic human needs and other critical supports to residents with the greatest need.
| | | |
| --- | --- | --- |
| Organization | Services | Grant Amount |
| | Grant will support Capital Cares Emergency Support Fund, a pool of micro-grants for the educational and basic human needs of low-income students facing job loss, eviction and other emergency situations, allowing them to continue their education. | $20,000 |
| | Grant will support the Best Chance program, allowing the organization to maintain employment programming and wrap-around supports for a cohort of returning citizens. | $60,000 |
| | Grant will support the Reentry Housing Assistance Program, a collaborative effort of CCEH, the Department of Corrections, the Reentry Welcome Center and the Coordinated Access Network to ensure end-of-sentence clients are not discharged into homelessness. | $150,000 |
| Connecticut Institute for Refugees and Immigrants | Paired with expediting of existing grants, the grant will support lost revenue to allow the organization to maintain food and rental assistance, remote legal services and case management for immigrants, refugees, and victims of human trafficking. | $15,000 |
| | Grant will support mental health referrals and direct aid to provide for basic human needs of undocumented students and their families. | $7,000 |
| | Grant will support the district's distance learning plan in order to attempt to mitigate learning loss due to the COVID-19 slide. | $75,000 |
| | Grant will support the growing food needs of low-income students through the on-campus food pantry. | $20,000 |
| | Grant will support expansion of the recently launched mobile COVID-19 testing program with a focus on traditionally underserved communities such as low-income, formerly incarcerated, the elderly and immigrants (including those that are undocumented). | $100,000 |
| Keney Park Sustainability Project | Grant will allow the organization to maintain a minimal level of outreach to North End residents to provide seeds, garden kits and other supports to allow novice gardeners to grow food. | $5,000 |
| | Grant will support the Emergency Diabetic Medication Fund, allowing the continued purchase and distribution of insulin and other medication for low-income patients, including the uninsured. | $25,000 |
| Mercy Housing and Shelter Corporation | Grant will provide flexible support for increased staffing, supplies and cleaning required to provide meal programs, shelter diversion, rapid re-housing and shelter services. | $110,000 |
| | Grant will support increased staffing costs, technology, cleaning supplies, PPE and direct assistance for basic human needs of clients in transitional living. | $40,000 |
| | Grant will support increased expenses and losses in revenue to allow the organization to maintain services to victims of domestic violence in the Greater Hartford region. | $20,000 |
| | Grant will support a summer family-focused literacy engagement effort as well as a fall targeted extended day learning experience to mitigate learning loss caused by the COVID-19 slide. | $75,000 |
Grants from the COVID-19 Response Fund are being made on a weekly basis. Hartford Foundation staff will continue to review applications and work with existing grantees to explore options to repurpose already awarded grant dollars and accelerate multi-year grant payments to address emerging needs. In addition to grant dollars, the Foundation will offer capacity building, technical support and lines of credit to nonprofit organizations in the Hartford region.
The Foundation has committed $6.4 million to the COVID-19 Response Fund through the end of May. Furthermore, the Foundation has received more than $3.33 million in donations from generous individuals, corporations and donor-advised-funds. For a complete listing of COVID-19 Response Donors follow this link.
Fundraising will continue throughout the public health crisis, but it is clear that the consequences of COVID-19 will continue through the end of 2020. While the Fund will not be able to address all of the needs that arise, the Foundation expects to add additional Foundation-directed dollars to the COVID-19 Response Fund going forward.
To learn more about the COVID-19 Response Fund or to make a donation log onto www.hfpg.org/covid-19-response.