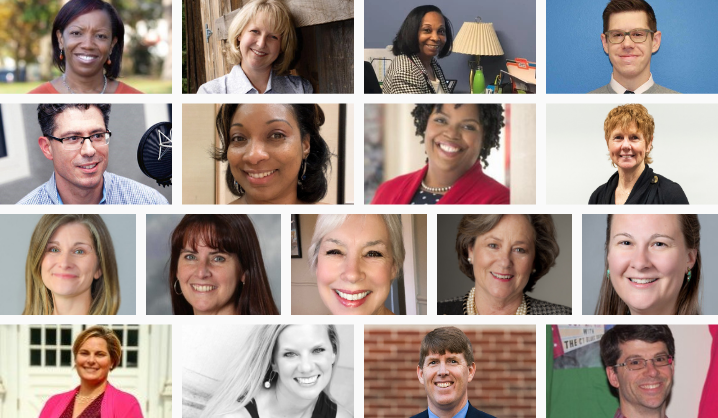 Hartford Foundation Announces Executive Management Institute Class of 2020
The Hartford Foundation is proud to announce the graduating class of our 2020 Nonprofit Support Program Executive Management Institute. This 10-month program for executive directors of Hartford area nonprofits provides a comprehensive overview of key management and leadership issues that these leaders face and helps provide the skills and knowledge required to manage and lead, especially in challenging times.
This was a unique year for the program, as COVID-19 hit just as the EMI was due to begin. To their credit, every single participant wholeheartedly expressed the desire to move forward with the program, and stated that the program and its network of peers was needed even more given the challenges of the current time.
Executive Management Institute Graduates:
Jane Banks, South Park Inn
Patrick Doyle, Knox, Inc.
Tekisha Everette, Health Equity Solutions
Erica Fearn, Auer Farm
Karla Fortunado, CT Council for Philanthropy
Mary-Jane Foster, Hartford Interval House
Vicki Gallon-Clark, Blue Hills Civic Association
Tressa Giordano, AHM Youth & Family Services
Robin Lamott Sparks, End Hunger Connecticut
Sherry Linton-Massiah, Integrated Health Services
David McGuire, ACLU of Connecticut
Patrick McMahon, Connecticut Main Street Center
Brandon Nappi, Copper Beach Institute
Debbie Reed, New England Air Museum
Laura Settlemyer, Hartford Land Bank
Sarah Thrall, Rebuilding Together Hartford
Andrea Williams, ConnectiKids
Congratulations to all of our graduates! We are so proud of the dedication and hard work you put into this program and are looking forward to seeing you grow even further in your roles.
For questions about the Executive Management Institute or any other Nonprofit Support Program offerings, please contact Meher Shulman, associate director, at 860-548-1888 x1047 or mshulman@hfpg.org.