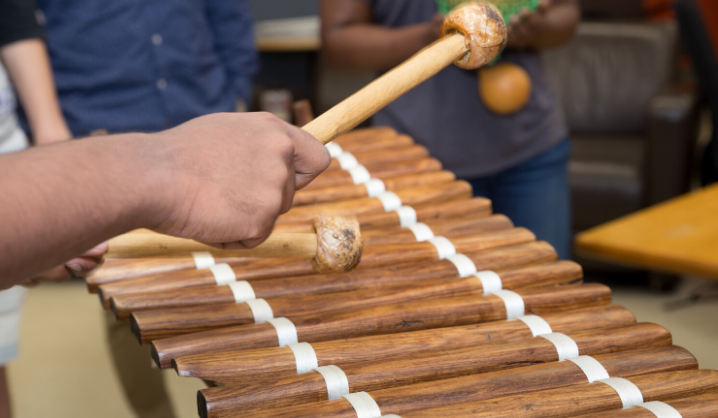 Hartford Foundation Announces Artists of Color Advisory Group
In 2019, the Hartford Foundation for Public Giving and the Connecticut Office of the Arts (COA) released a study designed to better understand the dynamics of the Greater Hartford's arts industry. The Greater Hartford Arts Landscape Study revealed an arts ecosystem populated by a passionate set of creative individuals, committed to serving audiences and providing the region with engaging arts and culture experiences.
The study also revealed a sector that is struggling with a limited pool of support for their work, with state and philanthropic dollars allocated toward other critical needs in the community. In addition, an uneven distribution of arts activity, participation, and support, suggests the need for re-doubled efforts to address issues of equity, diversity, and inclusion. These challenges have been exacerbated by the public health and economic crises caused by the COVID-19 pandemic.
Following the release of the study, the Hartford Foundation convened a group of artists of color in the fall of 2019 to discuss the findings. One of the most important takeaways from those meetings was the importance of including the community in the decision making process. As a result, the Hartford Foundation decided to form the Artists of Color Advisory Group that, over the next two years, will seek to influence resource allocation in order to lift up artists of color in the region. The group that has been assembled is quite dynamic and inspiring! The advisory group will meet regularly with the Hartford Foundation and provide thought leadership to ensure that the Foundation maintains a focus on artists of color in our arts sector work.
After receiving input from the community, the Foundation released an application and carefully reviewed submissions to identify a group of 14 artists of color that represent a diversity of age, gender, race, ethnicity, sexual identity, art form and spheres of influence. Despite the challenges brought about by COVID-19, the Hartford Foundation had decided to move forward with the advisory group, especially in light of the growing disparities resulting from the crisis. The first meeting will convene virtually in late May, during which the members and the Hartford Foundation will co-create goals, mission/vision, governance and timelines.
Below is a list of the Advisory Group members:
The Hartford Foundation 2020 Artists of Color Advisory Group
Rashawn Asberry (Pup)
Pedro Bermudez
Olusanya Bey
Jeanika Browne-Springer
Andres Chapparo
Carlos Hernandez Chavez
Richard Hollant
Leslie Frances Manselle
Cin Martinez
Marta Morales
Ricardo Reyes
Yolande Spears
Lael Marie Williams
Joe Young
"The perspectives of Artists of Color inspire our communities, galvanize us to action, and embrace us through the traumas that disproportionately affect us," said, Rich Hollant, principal, lead strategist and design director at brand communications firm CO:LAB in Hartford. "As the Chair of Hartford's Commission on Cultural Affairs, I've been a part of establishing an ethos of creative equity for our city. In discussions with the Foundation team, it's clear they share that ethos. So, I'm eager to get to work as a member of the Artist of Color Advisory Group. I'm confident this group—comprising leaders of color and influence in Hartford—will guide the interplay between philanthropy and Artists of Color to help lift up the talents in our neighborhoods in ways we haven't seen before."