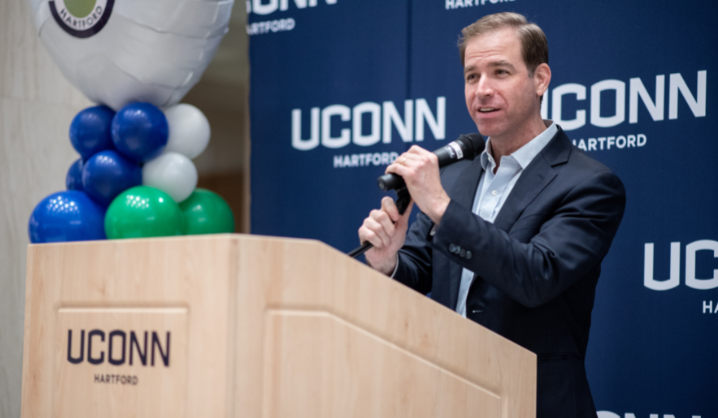 City of Hartford & Hartford Foundation Announce 3-Year Commitment to Continue Partnership on 'Love Your Block' Initiative
Mayor Luke Bronin and the Hartford Foundation for Public Giving announced an agreement to extend the Hartford Foundation's support of the City's Love Your Block initiative for another three years. 'Love Your Block', facilitated by the City's Office of Community Engagement and the Hartford Foundation, provides grants to resident-led or non-profit-led projects that aim to beautify or clean up the neighborhoods. This is the fifth year of the Love Your Block initiative, which provides resident grants up to $2,500 and Community grants greater than $2,500 and under $25,000.
As part of this announcement, the Hartford Foundation will provide an award in the amount of $299,000 over 3 years, which will support the overall 'Love Hartford Initiative: A Citywide Resiliency and Civic Pride Initiative'. Love Hartford includes programs that combat litter, activate vacant spaces, and strengthen neighborhood pride. The Hartford Foundation will also provide additional dollars to be determined by Love Your Block Projects selected for funding.
"The Love Your Block program is all about providing our residents the opportunity and tools to design and implement projects to make their neighborhood cleaner, greener, and more beautiful," said Mayor Bronin. "The Hartford Foundation has been instrumental in all the projects under the Love Hartford initiative, including our Love Your Block community-led projects. We are so grateful for their renewed partnership, and for the passionate residents who have submitted Love Your Block project ideas over the past few years. I also want to thank our Office of Community Engagement, led by Janice Castle, for their commitment and their hard work."
"The Hartford Foundation is excited to continue our collaboration with the City and many others on the Love Your Block program," said Hartford Foundation President and CEO Jay Williams. "Our three-year grant to support this effort is a recognition of the incredible work we have seen when Hartford residents and organizations with deep roots, knowledge, and passion for improving the City's neighborhoods are given the resources and support they need to transform their ideas into action. We know that neighborhood residents are the closest to the issues and the best to identify areas to target for beautification activities and we are looking forward to seeing how the Love Your Block grant program can continue to transform Hartford by developing projects to clean, green and beautify our neighborhoods and contribute to citywide resiliency."
"What started out as a small initiative with 5 projects in the Frog Hollow Neighborhood, has grown to over 50 projects across the city and entering into its 5th year," said Janice Castle, Hartford's Director of Community Engagement. "I am so proud to help lead an initiative that continues to inspire, enhance and improve quality of life in Hartford"
The City will host an informational and networking event at 10 Prospect Street on Thursday, January 12th at 5:30 PM. Residents and community-based organizations interested in submitting a grant application for the Love Your Block grant are encouraged to attend. The application process opens on Valentine's Day, February 14. A list of previous projects and more details can be found at https://www.hartfordct.gov/Government/Departments/Mayors-Office/Mayor-Initiatives/LoveHartford/LYB-Hartford.