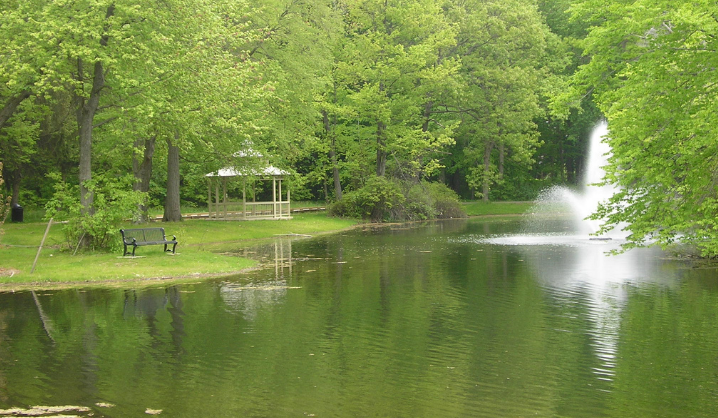 Friends of Keney Park Receives $215,000 Hartford Foundation Grant to Support Hiring of Executive Director
Grant will allow decades-old, all-volunteer organization to add first paid leader
Keney Park is a significant community asset for Hartford's North End neighborhoods and the entire city, providing open space and a myriad of activities that promote community health and connection. For more than 30 years, the Friends of Keney Park has worked with partners to support the park and successfully advocate for more than $8 million in federal, state, city and private support. The organization has developed strong partnerships with park-based organizations including Ebony Horsewomen, Keney Park Sustainability Project and the West Indian Cricket Leagues. The City of Hartford has engaged the Friends of Keney Park to support more special projects as the demand for outdoor activities increases due to COVID, and more funding has become available for capital improvements through the American Rescue Plan Act (ARPA).
To better meet their increasing responsibilities and take advantage of new opportunities, the Friends of Keney Park has been awarded a three-year, $215,000 grant from the Hartford Foundation for Public Giving. This funding will allow the organization to increase its impact on Keney Park and the community through the hiring of the organization's first executive director.
The grant is part of the Foundation's Higher Opportunity Neighborhoods portfolio and complements other Foundation support to strengthen investment in Hartford neighborhoods including its Hartford Neighborhood Beautification grants and investment in programs such as Love Your Block, Love Hartford week, and Neighborhood Ambassadors, in partnership with the City of Hartford.
"The incredible volunteers at Friends of Keney Park have accomplished a great deal over the past several decades to build partnerships, raise resources and improve Keney Park for the enjoyment of Hartford residents," said Hartford Foundation Senior Community Impact Officer Erika Frank. "The Foundation is pleased to provide this grant which will give the organization additional capacity to take on high impact projects."
"We are so pleased that the Hartford Foundation has acknowledged our vision for Keney Park through this grant award," said Miriam Roane, co-vice chair of Friends of Keney Park's Board of Directors. "This grant will support our efforts to ensure that residents, holders and partners will be able to enjoy the great quality of life and benefits that the Park offers."
The Board of Directors of the Friends of Keney Park see the hiring of an executive director as particularly timely as they seek to create more opportunities for safe and healthy outdoor activities and as more federal dollars are available to support capital projects important to neighborhood residents. Over the next three years their goals are to increase the number of residents utilizing the park, promote volunteerism in park projects, increase investment in the park, and increase engagement with park stakeholders.
"With this funding, Friends of Keney Park will have the capacity to better execute our organizational outreach to current and new stakeholders," said Friends of Keney Park founding member and co-vice board chair Henry Hester. "It will help us to celebrate the community jewel that it is and encourage all its users to embrace it for the aspects of health and wellness it offers."
The Hartford Foundation for Public Giving is the community foundation for Hartford and 28 surrounding towns. Through partnerships, the Foundation seeks to strengthen communities in Greater Hartford by putting philanthropy in action to dismantle structural racism and achieve equity in social and economic mobility. Made possible by the gifts of generous individuals, families and organizations, the Foundation has awarded grants of more than $849 million since its founding in 1925. For more information, visit www.hfpg.org or call 860-548-1888.