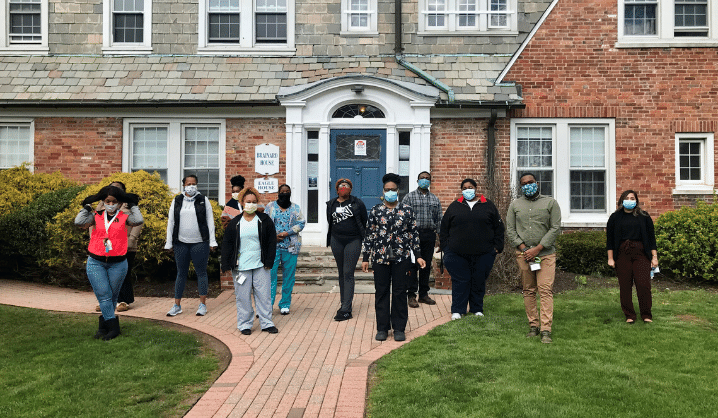 COVID-19 Response Fund Grantee Stories: The Village for Families & Children
On a typical day before the COVID-19 crisis, The Village for Families & Children would provide in-person support to hundreds of children, adults and families through mental and behavioral health, early childhood, youth development, substance abuse treatment and other services at their sites and various community locations.
However, when asked how their work has changed since the coronavirus outbreak began, Hector Glynn (The Village's COO), simply stated, "We're a totally different organization." Aside from a few critical team members, mostly in their residential programs for youth, most of their 500+ staff has transitioned to working from home.
Last month, the Hartford Foundation awarded The Village a $150,000 grant to help support their new telehealth services and an expanded basic human needs program for their clients amidst the pandemic.
The organization had to revamp its in-person service delivery and built a successful telehealth platform in just seven days – in fact, they are averaging more telehealth sessions per week than in-person sessions during the same time period last year. While this transition to telehealth was unplanned, it's proven to be helpful for clients – it's easier for them to connect with their service providers on a more consistent basis during this challenging time, and they are less likely to miss scheduled sessions.
The Village was also able to use the Foundation's grant to rapidly build out a basic human needs program to support their clients through this crisis. "There's a lot of stress for our families right now – getting a paycheck, helping your kids with school, worrying if you'll get sick," said Glynn. "It's constant when you don't have somewhere to go for help, and we can now provide them with that help."
Previously, The Village had a small food pantry at their Spring Street location to help a limited group of families – they've quickly responded to the growing need and now distribute 600 pounds of food to clients each week. Their expanded efforts also help the families they serve with rent and utility assistance, diapers and baby essentials, and more.
"I'm most proud of the staff," Glynn noted. "They have their own anxieties and fears. But whether it's the residential staff choosing to come to work and take care of the kids each day, or clinicians who are willing to support their clients to function better every day, or the staff who go out into the field to distribute food, we have the most committed team."
To learn more about The Village's COVID-19 response, including their new telehealth services and resource library, visit https://thevillage.org/covid-19-crisis-response/.