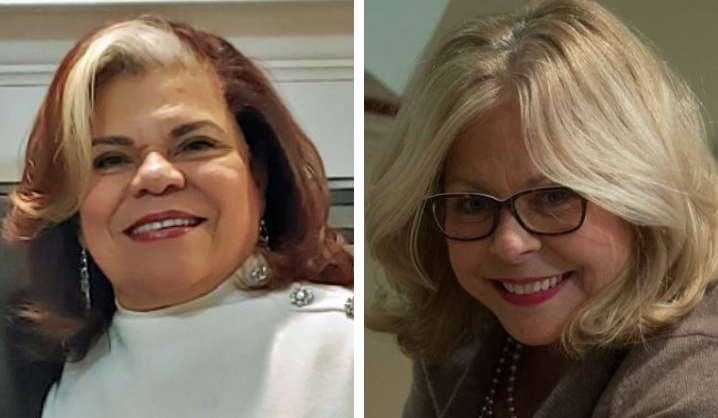 Celebrating Hispanic Heritage Month: LEF Founders Spotlight
While Hispanic Heritage Month is coming to an end, we are committed to celebrating Latino history and the impact the Latino community has had on our region and world. To mark the end of this month, we're excited to share a spotlight on the two co-founders of our Latino Endowment Fund: Rosaida Rosario and Marilda Gándara.
What led you to create the Latino Endowment Fund?
Rosaida: When I helped create the Latino Endowment Fund, I did it because I felt that there was a great deal of misperception about the Hispanic community. This is a fund created by us for us. It affords us the opportunity to have collective impact through a giving circle, giving us the ability to strengthen and enhance the community even more. It also models for others the importance of working together to achieve a common good. And finally, not only do we educate ourselves by learning more about Hispanic community needs, it also helps those that are not Hispanic understand what the critical issues are facing our community.
Marilda: We wanted to emulate the Hispanics in Philanthropy program to increase philanthropy directed toward Latino nonprofits and improving capacity. We learned the community was not ready to fund capacity building. They were more interested in supporting projects and scholarships.
Tell us about the importance of Latino philanthropy.
Rosaida: Latino philanthropy has long existed in this country as well as in Caribbean and Latin American countries. But the major institution Latinos have exercised philanthropy through has been the church and individual to individual.
Marilda: Latinos make up 19% of US population and their financial capacity is increasing. If we fail to increase Latino participation in formal philanthropy, the sector will suffer.
What does Hispanic Heritage Month mean to you?
Rosaida: Hispanic Heritage Month is very important because it is an opportunity (one of the few) to highlight brilliant Hispanic people who have made significant contributions to our country and to the rest of the world as well. It is also a period that we can utilize to showcase the beautiful mosaic of cultures that are threaded together under the Hispanic umbrella terminology. And finally, it is also a period of celebration when Hispanics can openly share the pride they have in their ancestry.
Marilda: I appreciate the national attention and celebrations but wish there were more tangible benefits to the community.