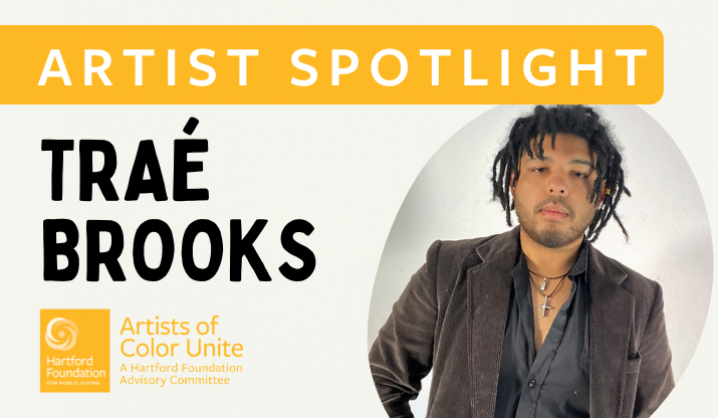 Artists of Color Unite Spotlight: Traé Brooks
Artists of Color Unite!: A Hartford Foundation Advisory Committee is excited to bring you a special monthly Artists of Color Spotlight, where we will highlight our region's talented artists of color within all kinds of art forms (painting, photography, music, dance, acting, and more!).
April's spotlight is on:
Traé Brooks
Medium: Painting, Sculpture
Artist Statement:
My art has always been centered around the themes of family, racial identity, and self-actualization. Through my work, I explore my family history and dynamic to know where I come from. From this, I hope to better understand who I am. I process these familial relationships and how they impact my interpersonal relationships and my understanding of the world.
What is your favorite thing about the Greater Hartford community?
My favorite thing about the Greater Hartford community is the sense of togetherness despite how seemingly distant it can feel at times. Even amid the pandemic, I felt an even stronger sense of community; that we can uplift and support each other.
How can people support your art?
I think the best way to support my art is to simply care about my work. I get a genuine sense of fulfillment when others view my art either in-person or online and mention how much they enjoy it, how it makes them feel, and what my art does for them.
Connect with Traé:
Website | Instagram
No images were found.