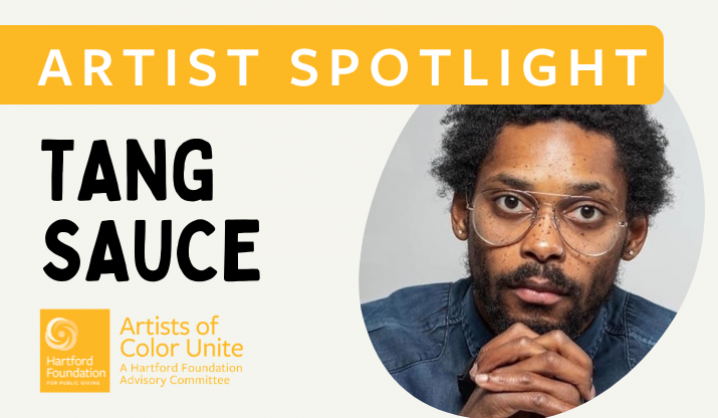 Artists of Color Unite Spotlight: Tang Sauce
Artists of Color Unite: A Hartford Foundation Advisory Committee is excited to continue our special bi-monthly Artists of Color Spotlight, where we will highlight our region's talented artists of color within all kinds of art forms (painting, photography, music, dance, acting, and more!).
Our second spotlight feature is:
TANG SaUCE
Mediums: rap, breakin'
Artist Statement:
If I had to describe my art, I would describe it as watching someone go as deep into "he zone" as possible. That's regardless of form, I'm constantly pushing myself to achieve
the highest level of self expression possible using foundation, flow, and creativity as the catalyst. This gives the onlooker the best experience.
What is your favorite thing about the Greater Hartford community?
My favorite thing about the Greater Hartford community is how tight it is, everybody know everybody pretty much and we look out for each other regardless of art form, background, or even in some cases, experience level. It's your character that carries you out here.
Connect with Stanwyck:
Facebook | Instagram | Twitter | Bandcamp