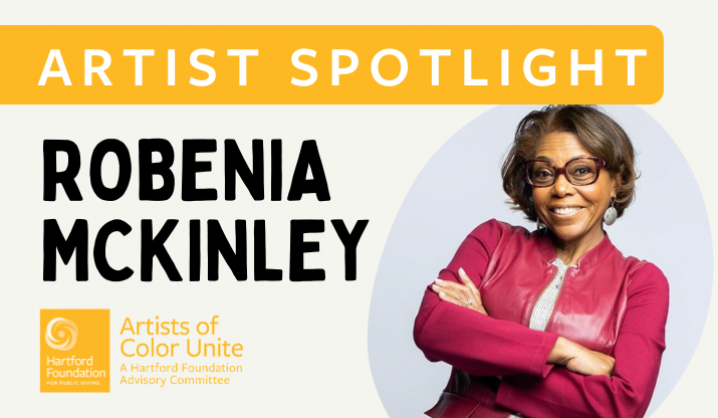 Artists of Color Unite Spotlight: Robenia McKinley
Artists of Color Unite!: A Hartford Foundation Advisory Committee is excited to bring you a special monthly Artists of Color Spotlight, where we will highlight our region's talented artists of color within all kinds of art forms (painting, photography, music, dance, acting, and more!).
April's spotlight is on:
Robenia Mckinley
Medium: Creative Writing
Artist Statement:
Writing is my passion and as an emerging African American fiction writer, it's been powerful discovering my voice in the second half of my life. My first children's book is titled Sir Frederick Squirrel of Canterbury. At the age of 73, my recently completed novel, The Weaverbirds is designed to entertain, educate and encourage young readers and writers, with a dual purpose to also serve as an inspiration to older adults on how to add value to their lives/communities through the rediscovering/developing of their gifts and talents with renewed purpose.
What is your favorite thing about the Greater Hartford community?
One of the most attractive features of the Greater Hartford area is its cultural diversity and great arts community.
How can people support your art?
By supporting my recently published book, The Weaverbirds and other projects I'm working on.
Connect with Robenia:
Website | Facebook | Instagram