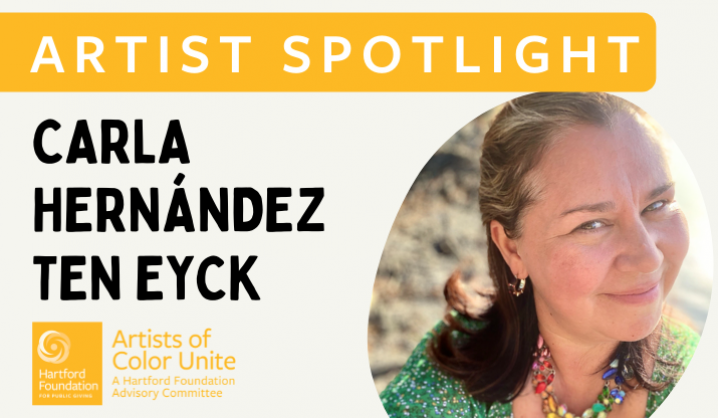 Artists of Color Unite! Spotlight: Carla Hernández Ten Eyck
Artists of Color Unite!: A Hartford Foundation Advisory Committee is excited to bring you a special monthly Artists of Color Spotlight, where we will highlight our region's talented artists of color within all kinds of art forms (painting, photography, music, dance, acting, and more!).
Our June 2021 Spotlight is on:
Carla Hernández Ten Eyck
Medium: Photography
Artist Statement:
I celebrate light, diversity and joy.
What is your favorite thing about the Greater Hartford community?
Whether you are originally from the Greater Hartford area or not, everyone comes together over their shared love of art and community and our beautiful City of Hartford.
How can people support your art?
By hiring me for events or private commissions.
Connect with Carla:
Website | Instagram
No images were found.