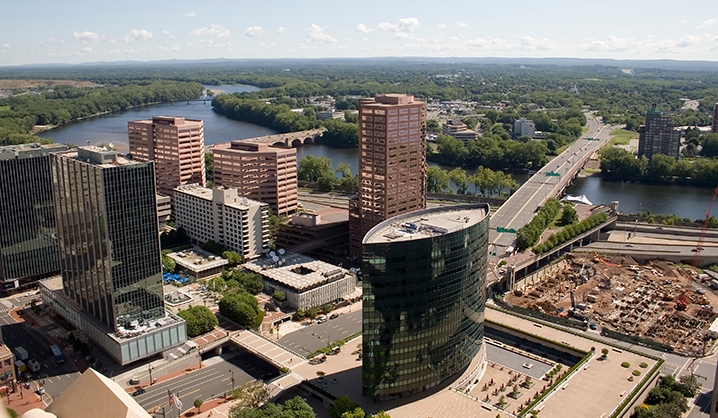 A Message to the Community: Bending Toward Justice
The Hartford Foundation for Public Giving stands in solidarity with those who are exercising the constitutionally protected right of people to protest against the ongoing structural racism and injustices, which have once again added another name to the long list of persons of color who have needlessly and unconscionably been killed by the hands of these forces.
The events of the past weeks also serve as painful reminders of the inequities and disparities that remain so prevalent in our country. Although these most recent tragedies did not occur in our immediate backyard, the same underlying issues surround us. At the Hartford Foundation, our strategic framework centers on those underlying issues which include greater racial/ethnic, geographic and economic inclusion.
Unless and until an ever-increasing number of our fellow citizens acknowledge this insidious problem and persistently act against the status quo, we are destined to repeat this vicious cycle: a cycle which erodes our country and society in ways that none of us will be able to escape. Each of us can and must do more.
Those actions can take many forms, including giving of your time, talent and treasure.
Donate to nonprofits and groups you support.
Donate to organizations advancing racial equity.
Donate to police reform efforts.
Donate to COVID-19 relief efforts, especially those focused on people most impacted by the pandemic.
We are making slow and painful progress; as Dr. King admonished us, "The arc of the moral universe is long, but it bends toward justice."
Jay Williams, President
Hartford Foundation for Public Giving
Theodore S. Sergi, Board Chair
Retired President and CEO, The Connecticut Science Center, and Retired Commissioner of Education, State of Connecticut
Rodney O. Powell, Board Vice Chair
Retired President, Corporate Citizenship and President, Eversource Foundation
Andrew R. Worthington, Board Treasurer
SVP, Wealth Management, Long River Wealth Management, UBS Financial Services, Inc.
Nancy P. Bernstein, Director
President and COO, Women's Health USA and President and CEO, Women's Health Connecticut
Marlene M. Ibsen, Director
CEO and President, Travelers Foundation
Min Jung Kim, Director
Director and CEO, New Britain Museum of American Art
Dr. Estela R. López, Director
Retired Interim Provost and VP for Academic and Student Affairs, Connecticut State Colleges and Universities System
I. Charles Mathews, Director
Retired Attorney
Dr. Mark Overmyer-Velázquez, Director
Professor of History and Latinx Studies, and University Campus Director, UConn Hartford
Richard N. Palmer, Director
Retired Associate Justice, Connecticut Supreme Court
David M. Roth, Director
Senior Managing Partner, SouthOcean Capital Partners Inc.