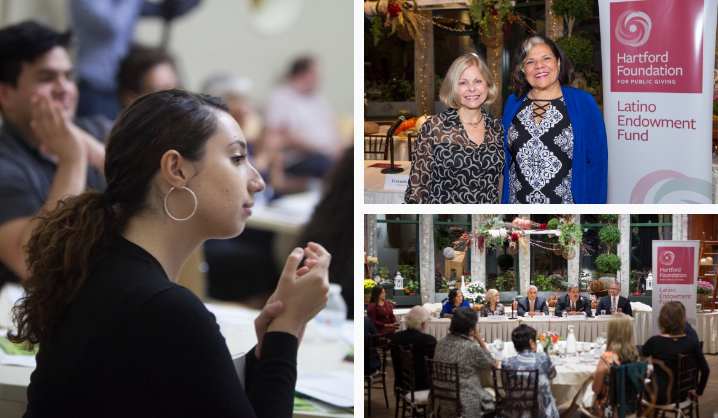 A Historical Perspective on the Latino Endowment Fund
Despite the rapid growth of the Latino community in the U.S.A. in the 20th century, there were very few foundations giving to Latino nonprofit organizations. In 2000 Hispanics in Philanthropy, a national nonprofit organization, released a research report which documented that despite while Latinos represent 16% of the U.S. population, they were receiving less than 1% of philanthropic funding. Many in the philanthropic sector had acknowledged that the Latino community was a driving economic, political, and cultural force in America. But significant population increases and growth in philanthropic giving had not yet translated into more charitable investments for the Latino community.
In response to these concerns, I worked with the Hartford Foundation for Public Giving to found the Latino Endowment Fund (LEF) in 2003. I was joined quickly by another Latina philanthropist and former President of the Aetna Foundation, Marilda Gandára. Together, we recruited the founding members of the steering committee which guided the growth and development of the Fund over the next several years.
From the beginning the goals of LEF were:
To increase the participation and voice of Latinos in philanthropy;
To increase the philanthropic investment in the Latino community and to influence policy changes in order to increase equity and inclusiveness.
To increase understanding and appreciation of the very diverse Latino community in Greater Hartford.
Over the next several years the LEF members would raise over $460,000 and award over $150,000 in grants for programs benefitting the Latino community.
Almost twenty years after its founding the Latino Endowment Fund is needed now more than ever. The impact of the COVID-19 pandemic and its variants, our national political strife and racial tensions have taken a toll on all of us. But communities of color, like the Latino community, have been impacted more severely.
With new leadership at the helm (Barbara Fernandez, Chair and Delpha DiGiacomo, Vice-Chair), the membership is creating an ambitious new strategic plan to grow the Fund and increase impact. The Latino community needs you too! Click here to join us.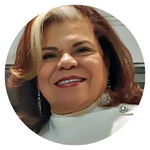 Rosaida Morales Rosario
Founding Member and Steering Committee Member
Latino Endowment Fund