Faith-Based Leaders Convening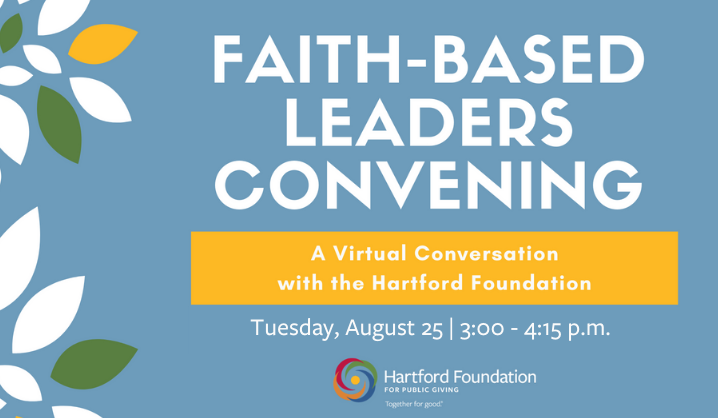 Join The Conversation: Communities of Faith Are Crucial to Greater Hartford's Wellbeing
Long before the COVID-19 pandemic and the growing call for racial justice, our region's churches, mosques and synagogues were providing our community with physical and spiritual nourishment as well as a host of other critical services.
Jay Williams, President of the Hartford Foundation for Public Giving, invites local faith leaders (clergy and laity) to share your experiences and to learn about our work supporting the residents of the Hartford region.
How does your organization support people in our region?
What has changed over the past six months?
What is working well and what would you do differently?
How can we work together to create a more vibrant and inclusive community?
Please join us on Tuesday, August 25, 2020 from 3:00 – 4:15 p.m.
---
Submit a question for this event
Jay Williams and the Hartford Foundation will answer questions from the community during this event on August 6. Submit a question in advance using the form below.
If you have questions about this event, or need help to RSVP, please email Michaela Mendygral at mmendygral@hfpg.org.
---