Annual Report 2020: Letter to the Community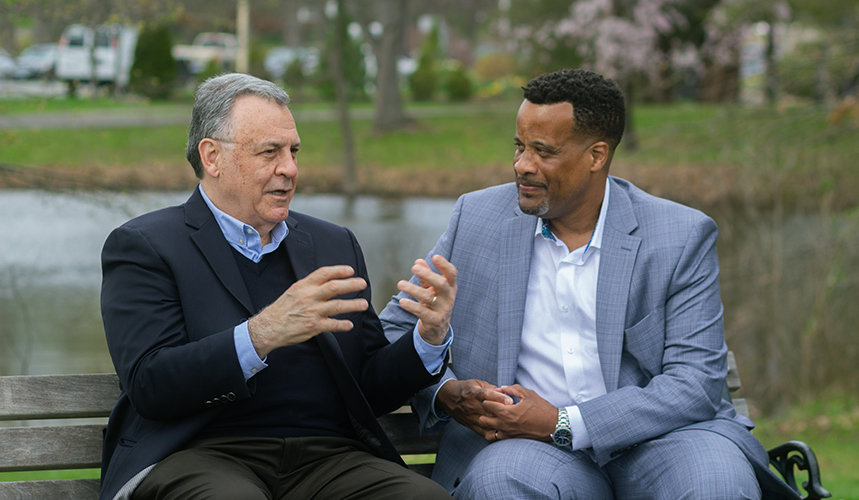 A Letter to Our Community
by Hartford Foundation President Jay Williams and Board Chair Theodore Sergi
featured in our Annual Report 2020
2020 upended and challenged everything we thought about our organization, our work and the way we do it, and our role in the Hartford region. The global COVID-19 pandemic, with its public health and economic crises, was overlaid upon generations of structural and systemic racism in the United States. Together, these dual pandemics created a once-in-a-lifetime calamity, but simultaneously revealed a once-in-a-lifetime opportunity. This forced the United States to draw upon its greatest strengths, while exposing some of our country's most significant weaknesses and failures. At the Hartford Foundation, we would be required to reconcile the same.
As we look back at 2020, we recall the devastating health and economic toll and the long overdue reckoning on race. Yet, we will also remember countless examples of leadership, perseverance, and altruism that occurred throughout those difficult months. The pages that follow document both the acute needs and significant challenges our community faced, as well as the Herculean efforts and unwavering generosity of our nonprofit partners and our selfless donors. Together, we provided support for hundreds of thousands of residents with pandemic-related grants that impacted each of the 29 towns in our region.
We believe that the Hartford Foundation for Public Giving emerges from the confluence of crises a stronger, nimbler, and more impactful organization than we could have ever imagined when we turned the calendar to 2020. We would have never chosen the path that led us here, but we would not trade the results for anything.
We are clearer in speaking about our work to help dismantle structural racism and achieve equity in social and economic mobility, and why we believe it is important. We are leading and inspiring our donors and stakeholders in new ways; yet, we are also being led and inspired by the same. We are learning from, measuring, and evaluating the impact of our work in ways that are meaningful to the communities we serve. Most importantly, we are approaching our charge with a combination of humility, ambition, and commitment; it is a recipe that will undoubtedly carry us through 2021 and beyond.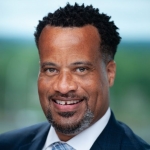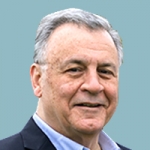 THEODORE S. SERGI | Chair, Board of Directors