PURSUING GREATER, TOGETHER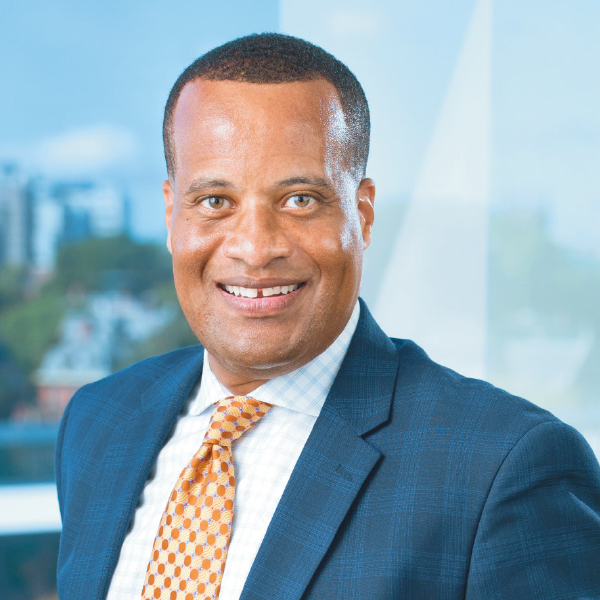 JAY WILLIAMS
President and CEO
Hartford Foundation for Public Giving
In conversations across the region, I've experienced tremendous hope and willingness to work together to try new solutions. We need this mindset now more than ever.
It is the pursuit of what is possible, rather than what is certain or guaranteed, that will lead to transformative change for our communities.
Most great accomplishments are rife with uncertainty. When we approach life's challenges with a mindset of possibility and embrace the learning journey, we are able to stretch our imaginations and efforts beyond the status quo. Not every effort will succeed, but that's okay. We must continue learning and acting.
We all know that our region is facing unprecedented challenges. As Albert Einstein famously asserted, "We can't solve problems using the same kind of thinking we used when we created them." My aspiration for the Hartford Foundation is to help launch us into a new era by leading differently. Together, we'll try and discover new ways of solving problems, and partner in new ways with donors, nonprofits, municipal leaders, and residents.
As the largest community foundation in the state, we are privileged to steward sizeable resources. We have the responsibility to protect the legacy entrusted to us by donors, and at the same time, use our assets effectively to live our mission. We can and will do both.
What possibilities do you see? Dream big. Challenge us. Bring us your talents, ideas, information, resources, and most importantly, your willingness to pursue all that is greater, together.
$1.04 billion
in total assets
$16.7 million
in contributions
55 new funds
1,208 named funds
Learning: from Birth to College
Every child deserves equitable opportunities to learn, grow, and thrive.
In our region,
there are about 

164,500
young children
(under 18 years old)
Black and Latino students disproportionately attend schools ranked at or near the bottom quartile
In Greater Hartford, more than 600 home-based childcare providers serve nearly 2,000 children
of children under 5 live in very low opportunity neighborhoods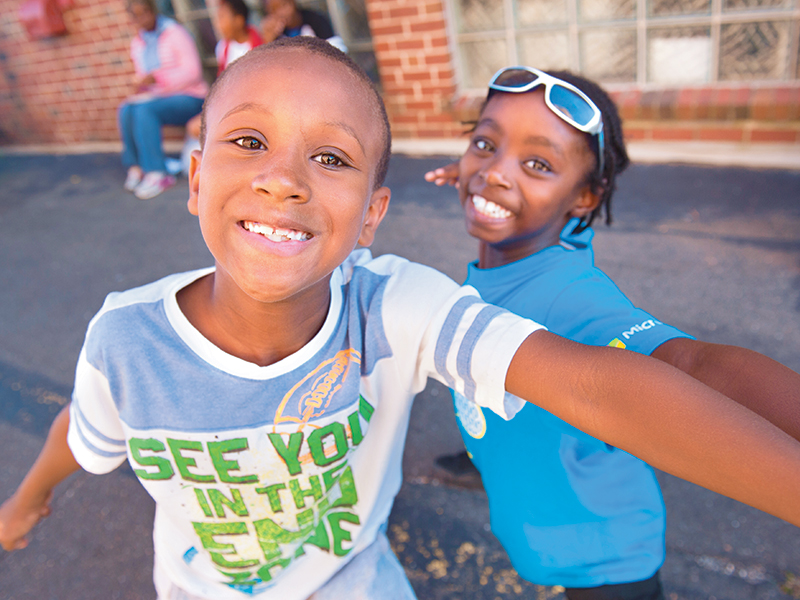 In New England, more than 1 in 4 persons from disadvantaged backgrounds become severely delinquent on their student loans
1/4 of students in suburban towns receive free or reduced price lunch
Renovate to Educate
Home-based childcare providers foster the health, safety and school-readiness of our young children, yet they often receive little support. (read more)
A Community's "Gifts of Music" Strike a Chord
West Hartford students have increasingly diverse needs. A group of parents are ensuring all children can develop their musical potential.  (read more)
Summer Fun (and Learning)
Access to summer programs supports students' personal development and helps prevent summer learning loss. (read more)
Scholarships: A Bright Investment
Since 1945, individuals and organizations of all types have created or contributed to scholarship funds at the Hartford Foundation.  (read more)
Vibrant Communities
Our success relies upon our willingness to lift each other up.
Our region is more
diverse than ever.

113,000 people in the region are foreign-born 
The little growth we have seen in the region's population has been driven by immigration
At the same time, 10% of the region's residents and 32% of Hartford residents live in poverty
Metro Hartford has the 3rd highest per capita income and 4th highest GDP per worker worldwide
of the Hartford County population is affected by food insecurity 
CT has the 4th highest number of foreclosures in the nation
In many cases, $1,000 or less  in services can help keep a family in their home
Embracing the Strength in Our Diversity
We have long believed all residents should have the opportunity to live in and contribute to strong, safe, and vibrant communities. (read more)
Meeting our Neighbors Basic Human Needs
Our generous donors continue to take up the call to help their neighbors secure basic necessities such as food, housing, and utilities. (read more)
Building Systems to End Chronic Homelessness 
In 2017, we invested $1.33 million to help a coalition of partners move closer to ending homelessness in CT. (read more)
Economic Opportunity
Inclusive economic growth benefits us all.
In the Greater
Hartford region,

27,000
men and women (age 25-64) are unemployed and ready to work
Unemployment for Hartford residents is near 10%, and in some neighborhoods, it is over 30%
Youth unemployment in Hartford increased from 10% in 1980 to 31% today
By 2025, millennials are projected to be the largest workforce segment in the region
of the unemployed residents in the region live in the suburbs
will be jobs that don't pay a family-sustaining wage
More than 50% of all incarcerated Hartford residents are age 30 and under
Preparing Our Youth to Succeed in the Workforce
Through the Hartford Student Internship Program (HSIP), 125 juniors and seniors in Hartford have the opportunity to earn critical work experience.  (read more)
Learning, Evolving, and Becoming Greater, Together
Our Career Pathways initiative enhances existing programs and pilots new, cross-cutting approaches to addressing our region's workforce needs.  (read more)
Reentering Society and Building a New Life
Our range of investments acknowledge that returning citizens are less likely to re-offend if they can meet their basic needs and hold a job. (read more)
Our progress is tied to our shared commitment.