The Hartford Foundation expanded its impact in 2017, awarding a record $34.5 million to a broad base of nonprofit organizations that serve education, families, the arts, housing, health and more.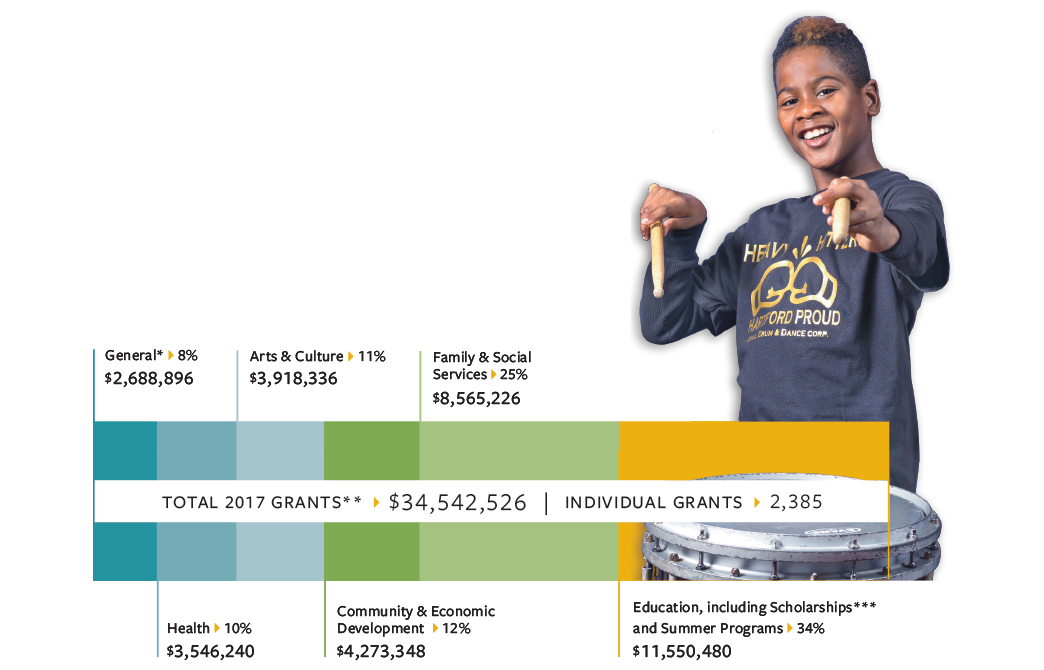 * Includes grants for the environment and human rights  |  ** Includes grants from agency endowments  |  ***Includes $716,545 of Hartford Promise
Our carefully managed endowment guarantees the endurance of our resources and the progress it supports. We balance risk and return, growth and spending so we can protect tomorrow's assets while addressing today's needs.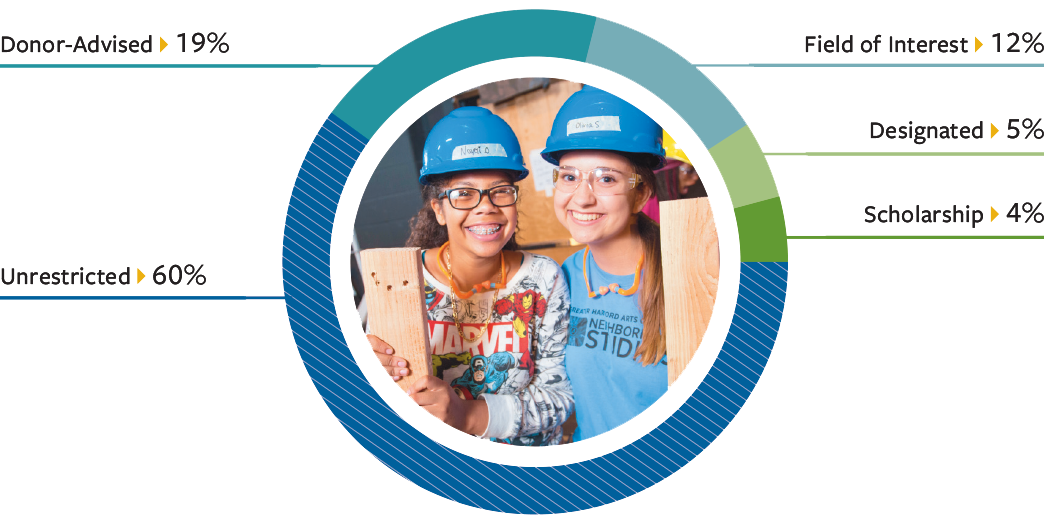 * Includes preference funds