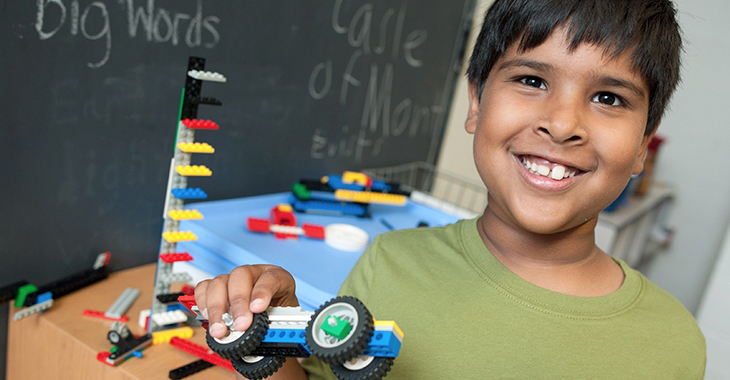 Outcome Area:
Decreased barriers to student progress for students in the region's highest-need districts
WHY THIS IS A PRIORITY
All children should receive a high-quality education. The Hartford Foundation has a decades-long tradition of making educational investments and partnering with local school districts. Moving forward, we will work to decrease barriers to student progress in our highest-need districts by focusing on disparities by Race, Place and Income.
Students in Greater Hartford's seven highest-need districts – Bloomfield, East Hartford, Hartford, Manchester, Vernon, Windsor and Windsor Locks – face a disproportionate number of barriers to success, including higher rates of chronic absenteeism. In Hartford, these disparities are especially pronounced, with absenteeism rates twice that of the other highest-need districts.
12% of all students in Greater Hartford were chronically absent. Those rates were substantially higher for Black and Latinx students compared to their white peers.1

Latinx students: 22%
Black students: 15%
White students: 7%

Chronic absenteeism rates of students from low-income households are more than 4x higher than their peers from higher-income households.2

The rate of chronic absenteeism is considerably higher in Harford than inner and outer ring suburbs.3

Hartford: 25%
Inner ring suburbs: 10%
Outer ring suburbs: 6%

Black and Latinx students face further disconnection to school as a result of being disciplined in school more frequently than their white peers.4 Rates of students suspended or expelled at least once during the school year:

Black students: 14%
Latinx students: 11%
White students: 4%
WHAT WE'RE DOING
The Foundation, using our resources and working closely with school district leaders, our nonprofit partners and other stakeholders, will prioritize activities that:
Assess and address disparities by race/ethnicity, place and income that impact student progress.
Collaborate with districts to support family, school and community partnerships that address barriers to student progress.
Efforts we support include: