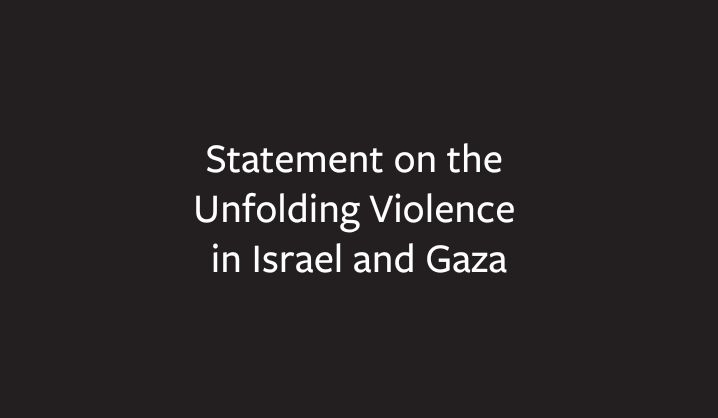 In Response to the Israel-Hamas War 2023
We have watched with deep sadness the unfolding violence in Israel and Gaza, and we are gravely concerned at the escalating conflict across the region.
The coordinated and targeted attack by Hamas has shattered families and has left many in our own community feeling angry and grief-stricken. In addition to the devastating loss of life, the targeting of innocent civilians makes this a true humanitarian crisis. To be clear, the Hartford Foundation strongly condemns hate and injustice in all its forms.
Like our peers across the philanthropic sector, we have received several inquiries from community members who want to support those caught in the ongoing humanitarian crisis.
The Council on Foundations is the philanthropic sector's lead membership organization. They have provided a broad list of nonprofits that are providing relief efforts on the ground in the war zone. Please refer to the list of resources on the page below:
Philanthropy's Response to the Israel-Hamas War 2023 | Council on Foundations (cof.org)