COVID-19 Response: For Donors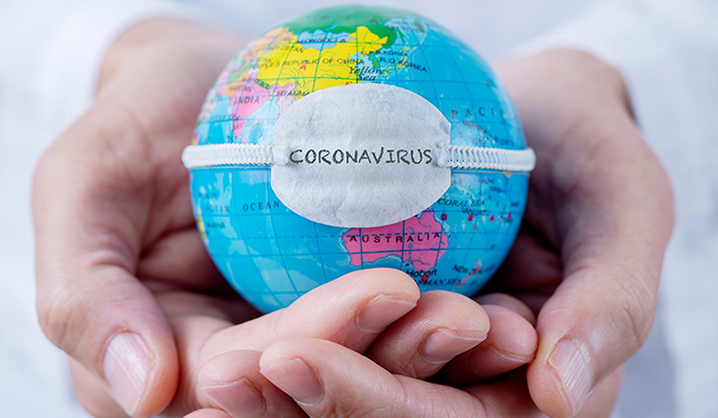 A message to our donors:
The Hartford Foundation for Public Giving's COVID-19 Response Fund will deploy flexible resources to nonprofits in Greater Hartford for two primary purposes:
Support residents who are most vulnerable to the health and economic related impacts caused by the pandemic.
Stabilize nonprofit organizations in this uncertain period.
The Foundation has seeded the fund with an initial $1 million, and we expect to add significant dollars to the Fund in the coming weeks and months. We will collaborate with the United Way of Central and Northeastern Connecticut to convene a regional advisory group to include representatives from the nonprofit, business and faith-based organizations with frontline knowledge of our communities. This group will provide important guidance to the Foundation on the changing needs across Greater Hartford during the public health crisis.
The Fund will complement federal and state dollars and expand regional capacity to address the current and emergent multi-faceted aspects of the public health crisis. We are looking to join with corporate partners, individual donors, and philanthropy to grow this fund so that we can respond to both the immediate and long-term consequences of COVID-19. The Foundation will not take an administrative fee for this fund and will cover all fees related to credit card donation. As a result, 100% of the Fund's dollars will be deployed to address the emerging needs across Greater Hartford.
In parallel with the COVID-19 Response Fund, Foundation staff is reaching out to current grantees to understand their immediate and anticipated needs. Our approach is to enable maximum flexibility by:
Working with any grantees who want to accelerate payments on existing multiyear grants
Offering current grantees the opportunity to repurpose grants for general operating support so these funds can be used to address the impacts of COVID-19.
Our Initial Focus: Basic Human Needs for Residents Most Impacted by COVID-19
Prior to the current public health crisis, the Foundation announced a new strategic focus on addressing disparities related to race/ethnicity, ZIP code and income that serve as barriers to inclusive opportunity in our region. Our desired outcomes include strengthening the safety net for residents experiencing food insecurity, inadequate and unstable housing, and obstacles to health care access and academic progress. We expect that the pandemic will deepen existing racial, geographic and economic disparities. In addition, the economic consequences of social distancing and widespread school closures threaten to increase the number of our neighbors who face financial and academic crises.
WHO
The regional fund will prioritize organizations and efforts that slow the spread of the virus and that focus on residents who are disproportionately impacted by COVID-19 including:
Individuals who were most vulnerable before COVID-19, such as those with health and basic human needs for whom any gap in services is life-threatening; people with limited English language proficiency; individuals ineligible for public supports due to immigration status; those facing barriers to employment; and residents returning from incarceration.
Newly-vulnerable individuals requiring critical basic human needs such as food, shelter (housing and utilities) and internet access caused by COVID-19 related closures and social distancing.
Children and Youth whose health, wellbeing and academic trajectories are impacted due to closures of childcare centers, schools and engagement programs.
WHAT
The COVID-19 Response Fund will provide flexible funds to:
Support nonprofits with the ready infrastructure and strong experience to address immediate critical needs under the current social distancing conditions.
Build the capacity of trusted, effective nonprofits that provide critical supports but may not be ready to reach clients remotely.
HOW
The Hartford Foundation recognizes that the continued health and capacity of the region's nonprofits and small businesses is essential. To this end, the Foundation will consider grantmaking and other resources such as capacity-building and revolving loan funds to support nonprofits and small businesses (particularly those owned by people of color and women) that are losing substantial revenue due to the consequences of COVID-19. The Foundation is also considering ways to augment the lending of our Community Development Financial Institution (CDFI) partners to support small businesses during the crisis.
In order to move resources quickly and not further burden organizations on the frontlines of the pandemic, we are streamlining our inquiry and application process. Funds will be released on a rolling basis as fundraising continues, making it possible to move resources quickly and adapt to evolving needs in subsequent funding phases.
Given the immediate and prolonged impact of the current crisis, the Foundation is implementing a 60 day moratorium on grant inquiries that are not emergency in nature and/or do not respond directly to resident needs to combat/cope with the COVID-19 crisis. The Foundation may extend the moratorium as the crisis evolves.
Grant awards will be considered based on the needs presented and the Foundation's capacity to respond. Any grants awarded will prioritize response to urgent needs (over the next three months) with the opportunity to reassess support after June 30.