COVID-19 Response: For Donors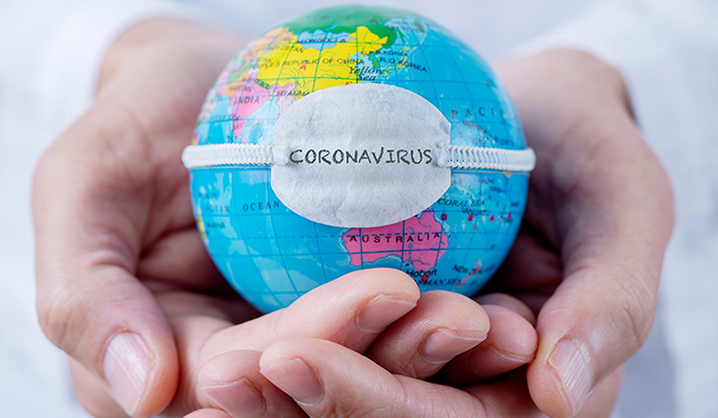 A message to our donors
Transitioning our COVID-19 response
In March 2020, when the coronavirus began to impact our region, the Hartford Foundation for Public Giving launched the COVID-19 Response Fund to rapidly deploy resources to support residents who were most significantly affected by the pandemic.
As the crisis evolves, so does our work. On July 1, as Connecticut was beginning to reopen, the Hartford Foundation transitioned the focus of the Fund from emergency response to ensuring nonprofit staff and clients are prepared and safe during the re-opening phase.
Going forward, grants from the COVID Response Fund will support re-opening costs that nonprofits expect to incur through the end of 2020. These costs must align with state and federal public health guidelines and may include: personal protective equipment (PPE), cleaning, minor infrastructure accommodations, technology to support virtual services and/or remote staff, and staff health screenings. The maximum grant award will be $100,000, with a projected average grant size of $20,000. Awards at the higher end of the range are primarily reserved for applications that would benefit multiple nonprofits.
The continued health and capacity of our region's nonprofits is essential. While the Foundation is open to grant applications from a broad range of organizations, we may prioritize those that demonstrate alignment with the Foundation's strategic focus to address disparities related to race/ethnicity, ZIP code and income and those led by, and predominately serving, communities and people of color.

Race, Place and Income
One of the primary revelations from the pandemic, sadly, was not a revelation to us. Generational disparities related to Race, Place and Income are firmly entrenched within our society. These disparities have been both exposed and exacerbated by the pandemic. The people most significantly impacted by COVID-19 are those who were least able to afford it. Furthermore, recent protests and other events across the country serve as painful reminders that structural racism remains prevalent in our country.
These "dual pandemics" have affirmed our commitment to address the disparities that construct significant barriers to health, safety, education and prosperity for many people in our region. Reducing disparities related to Race, Place and Income is not simply the right thing to do; it will also help us repair the damage caused by COVID-19, get our economy back on track and safeguard us against future crises.

Join Us
If you want to make a lasting impact in our community or help reduce Race, Place and Income related disparities, we would love to talk with you.
Please contact Deborah Rothstein, Vice President of Development, at drothstein@hfpg.org.
You can still contribute to the COVID-19 Response Fund. 100% of all donations will be deployed toward our second phase of COVID-19 response, supporting the aforementioned re-opening costs.

Continuing to Evolve
This crisis is far from over. We are listening to our nonprofit partners and will continue to monitor the short- and long-term impacts of COVID-19 in our region. Our work will continue to evolve throughout the year as the situation on the ground changes or new information becomes available.
We will update this website throughout the year as needed. You can sign up for our monthly newsletter or follow us on social media to receive more frequent updates.
As always, thank you for your dedication to Greater Hartford.
Updated: July 2020