Justice David M. Borden and Robert B. Goldfarb
DAVID M. BORDEN
David Borden was born and raised in Hartford, where he graduated from Weaver High School. He then went on to Amherst College and Harvard Law School, graduating with high honors. In the 1960s, Borden led the Commission to Revise Connecticut's Criminal Statutes and was the principal architect of Connecticut's Penal Code. He was one of the first five judges appointed to the state's Appellate Court in 1983, and served for 17 distinguished years in the Connecticut Supreme Court, including his final year as acting chief justice. He consistently advocated for greater transparency in the state's court system and for juvenile sentencing reform. He retired in 2007, at which time he joined the Hartford Foundation's board of directors. He passed away on August 7, 2016 at the age of 79 after a year-long battle with cancer.
Read tributes to Justice Borden in the CT Mirror and Hartford Courant.
During his 10-year tenure on the Foundation's board, Justice Borden chaired the Governance Committee and Brainard Advisory Committee, served on the Audit and Administration Committees, and was actively engaged in the Strategic Planning Task Force around the Foundation's first strategic plan. Borden's deep intellect, boundless curiosity and strong core of integrity were wrapped in an affable nature and a great sense of humor. His questions were often probing, and on the mark, but always delivered with kindness and respect.
Upon his passing, the law clerks who worked with him at the Connecticut Supreme Court established a fund at the Hartford Foundation to honor his legacy and commitment to social justice. The fund will support the Justice Education Center, where Borden served as a board member for 28 years.
ROBERT B. GOLDFARB
Bob Goldfarb has established a well-recognized career as an active community volunteer. He has served on the boards of many area organizations, including the American School for the Deaf, and in a number of leadership roles, including chair of the Jewish Community Foundation, vice chair of Hebrew Healthcare, and vice president of the Bushnell Center for the Performing Arts. Goldfarb currently serves as president of HRW Resources, Inc. in Farmington, a real estate development, management and investment firm. Prior to that, he was principal of Mercury Oil Company in Wethersfield.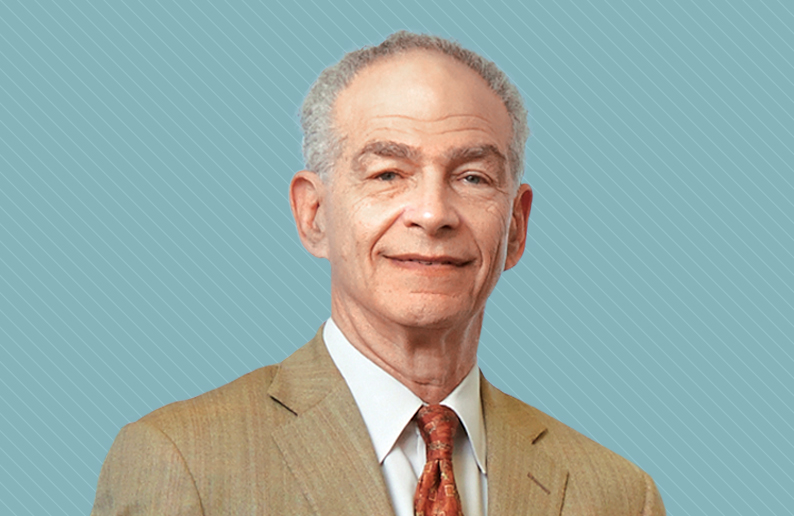 Born and raised in the Hartford area, Goldfarb attended Cornell University, Boston University School of Law, and New York University School of Law. He joined the Hartford Foundation Board of Directors in 2007 as an appointee of the Trustee Banks. During his 10-year tenure on the Foundation board, Goldfarb chaired the Investment and Development committees, and served on the Administration and Audit committees and as Board Treasurer.
Past Board member Francisco L. Borges added, "Bob's exquisite leadership and steady hand will be missed. His legacy, however, will endure forever."
The contributions of Justice Borden and Bob Goldfarb will impact Greater Hartford for years to come. We are grateful for their service and leadership, and most of all, to have known such kind and admirable people.
RELATED STORIES