A MESSAGE FROM OUR LEADERSHIP
Dear Friends,
This past year, as we launched our strategic plan, we embarked on an ambitious journey. It calls us to support lasting change and include a multitude of voices in finding collaborative solutions to our region's challenges. With you, we leveraged the expertise and resources in our community, so all residents have opportunities to thrive and contribute to the well-being of our region.
We are excited about our future. While our leadership is in transition, we continue to build on our strategic vision to forge cross-cutting approaches, create learning opportunities for children who face the greatest challenges, and open pathways to economic security for all.
Our advocacy work has been strengthened as we focused on educational disparities. Donors joined in our learning, and supported our work with new funds. Nonprofits were deeply impacted by state budget cuts, so we increased support so they could meet critical community needs, and we brought new public and private dollars to the region.
This work takes persistence, partnerships and commitment. You'll see those efforts throughout our Annual Report. And there is more to come! We are honored to work with each of you—our donors, nonprofits, residents, community, business and policy leaders—to create vibrant communities for all.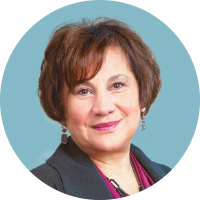 Yvette Meléndez
Interim President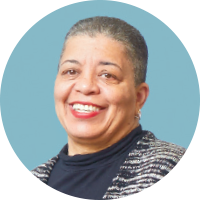 JoAnn H. Price 
Board of Directors | Chair